Gwen Strahle
Still Life
September 26 – November 8
Opening reception: Thursday, October 16th 6-8:00 pm.
A recipient of a Guggenheim Fellowship and Connecticut Artist Fellowship, Ms. Strahle received her M.F.A. from Yale University and her B.F.A. from Rhode Island College. She has lectured and exhibited extensively and is presently a Senior Critic at the Rhode Island School of Design.
As part of our ongoing collaboration with students in the Fine Arts at UML, this show is co-sponsored with the UML Student Art Union, and curated by Eileen Ryan and Liv Stanislas.
---
Michael Zachary
New Drawings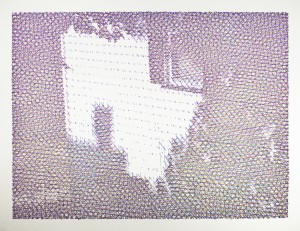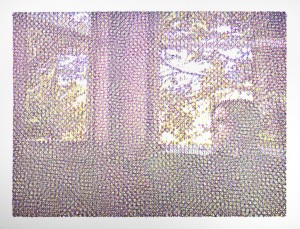 "Dave at the Cabin"
April 1 – 26, 2014
Opening reception Thursday, April 24, 6:30-8:30
The artist will also give a lecture about his work on Thursday, April 24th. The talk will begin at 2:00 and be held in the UML Art Department critique space on the ground floor of Dugan Hall, South Campus.