For the past five years, the Arts Research Collaborative has helped provide activities for UML students and alumni, providing them firsthand, real-life experiences in the fine arts. In addition to organizing workshops, benefits, and an artist lecture series, we have hosted UML Co-op Scholars and interns, providing research and curatorial opportunities for the students, giving them the chance to meet and work with professionals in their field.
UML and the Stoklosa Middle School
In the spring of 2016, we worked with the Stoklosa Middle school to create a series of "prayer flags". Following in the Tibetan tradition to spread compassion, peace, and goodwill, we worked with the students and our friends in the Lowell community to make a number of small paintings on paper to reflect a shared goodwill towards our neighbors.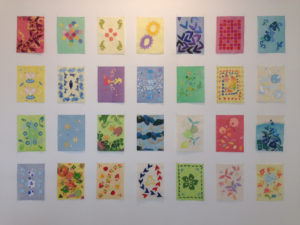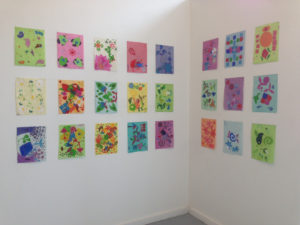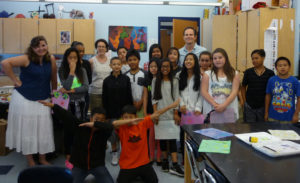 In fall of 2015, UML Fine Art students worked with the Stoklosa Middle School in Lowell to begin collaboration on a series of workshops to develop large scale images of the Lowell community.